Physician's Story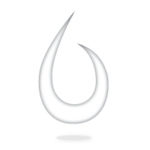 Dr. Heather Gordon is the owner and operator of Axon Medical & Aesthetics and is a Canadian trained board-certified Radiologist with expertise in image-guided facial, neck, breast, and axillary interventions. She is trained in facial, neck, and axillary neuromodulator injections for medical and aesthetics applications as well as dermal fillers for facial, neck and hand rejuvenation. A physician with greater than 15 years of expertise in ultrasound guided procedures can ensure the utmost safety of patients during dermal filler injections, limiting vascular risks.
Dr. Gordon is a member of the Canadian Association of Aesthetic Medicine and is presently in the Fellowship Aesthetic Program. She is a member of the TMJ Association.
Dr. Gordon has excellent standing with the College of Physicians and Surgeons of Saskatchewan, Saskatchewan Medical Association, and is a member of the Canadian Association of Radiologists.
Book Your Consultations with Dr. Gordon Today!